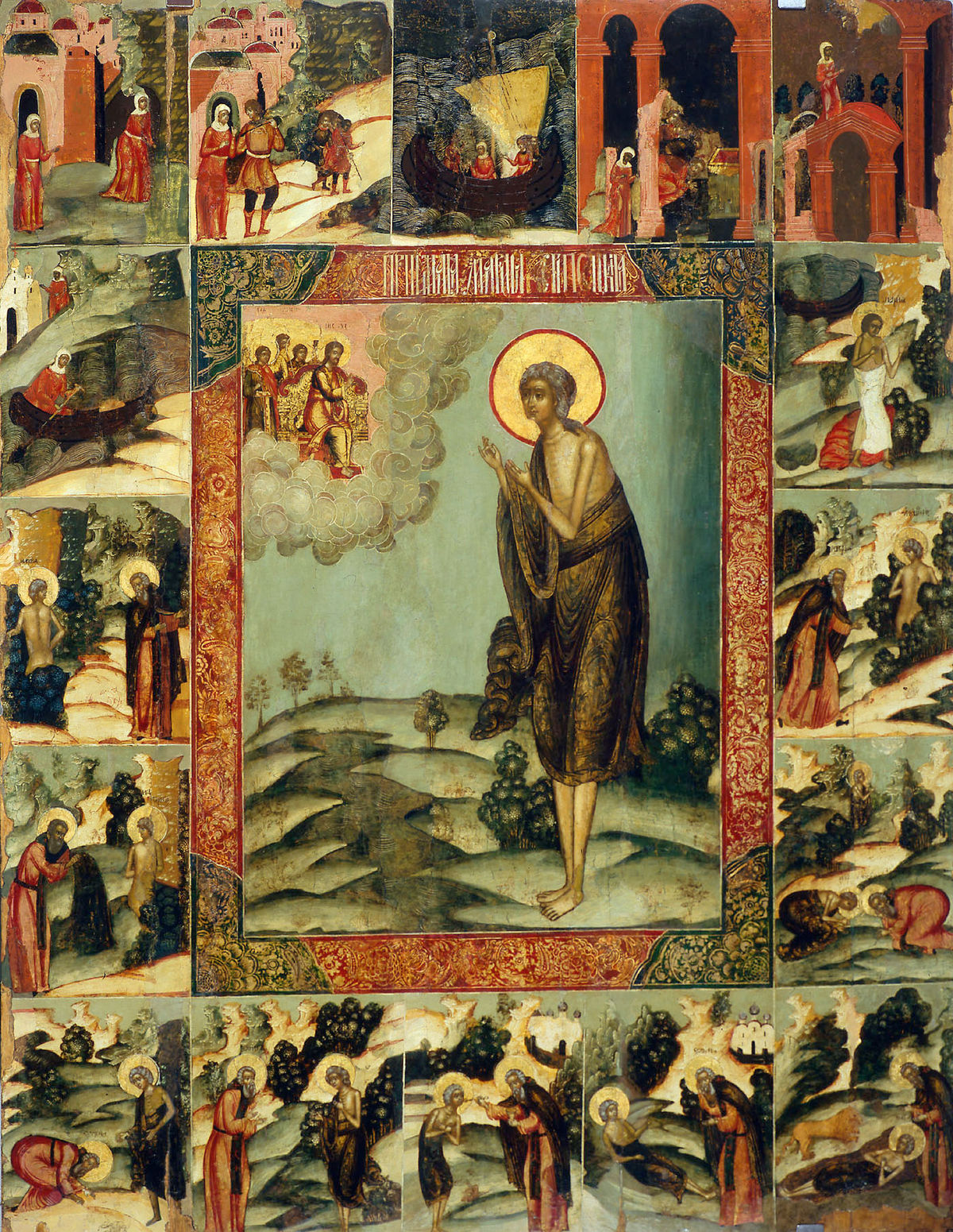 By Mihail Markasev
If the Fourth Sunday of Great Lent points us to the peak of the love of God, as we ascend the Divine Ladder as presented by St. John Climacus, then the Fifth Sunday of Lent, which commemorates St. Mary of Egypt, leads us to understand her embodiment within the pit of sin. But now we understand how she reveals herself to us an "exemplar of repentance," who through the power of the Cross of Christ "cast away the weakness of nature and bravely contended against Satan," taking the Kingdom of God by conquering her own failed self.
In addition to the Fifth Sunday of Lent, St. Mary's feast is celebrated on April 1, known to us as April Fools Day. This peculiar coincidence only confirms that Apostle's words to the church at Corinth:
"Because the foolishness of God is wiser than men, and the weakness of God is stronger than men. For you see your calling, brethren, how that not many wise according to the flesh, not many mighty, not many noble, are called. But God has chosen the foolish things of the world to put to shame the things which are mighty." (1 Cor 1:25-27)
The life of St. Mary of Egypt overturns the modern concept of "being born this way," in other words, as a genetic predisposition or even social conditioning. Her path points to the power of repentance as being definitive after a lifetime of sin, and to the saving, transforming, and deifying grace of the Holy Spirit as having the last word in a soul considered least likely to attain sainthood. Indeed, by forsaking the wisdom of this world with its pursuit of pleasure, power, and pride of life, Mary embraced the seemingly foolish wisdom of God, encouraging us through her example to "take by force" the Kingdom of Heaven (Matt 11:12), promised to all who seek to unite their hearts and lives to the Heavenly King.
The Sunday of Mary of Egypt follows the Saturday of the Akathist to the Theotokos, since it is only through the prayers of the Mother of God that Mary the Egyptian harlot was given repentance, and by God's grace became our righteous mother, wielding the sword of abstinence as she severed the "snare of the soul and the passion of the body." And if that seems daunting to us today, then let us learn from our Righteous Mother Mary of Egypt that "what is impossible with men is possible with God." (Luke 18:27)